Orchestrating a Successful Digital Innovation Initiative
No matter your industry, digitization is the future. For many industries, it is the present and most pressing area needing attention. Successfully enabling digital innovation to improve profitability and productivity in your organization is a big investment. However, it is an investment that must be made. As of right now, being a digital leader or a digital laggard is the biggest variable between future success and failure.
The Digital Innovation Matrix
Experts on the subject are quick to warn against jumping into technological advancement, simply for the sake of 'being technologically advanced.' Solutions that are critical for a different industry or company could be a waste of time for you, or at least, not the first priority. The digital innovation matrix is a framework that helps leadership and technology partners ensure that the the right digitization strategy is chosen and needed results are obtained.
Understanding the Four Quadrants in the Digital Innovation Matrix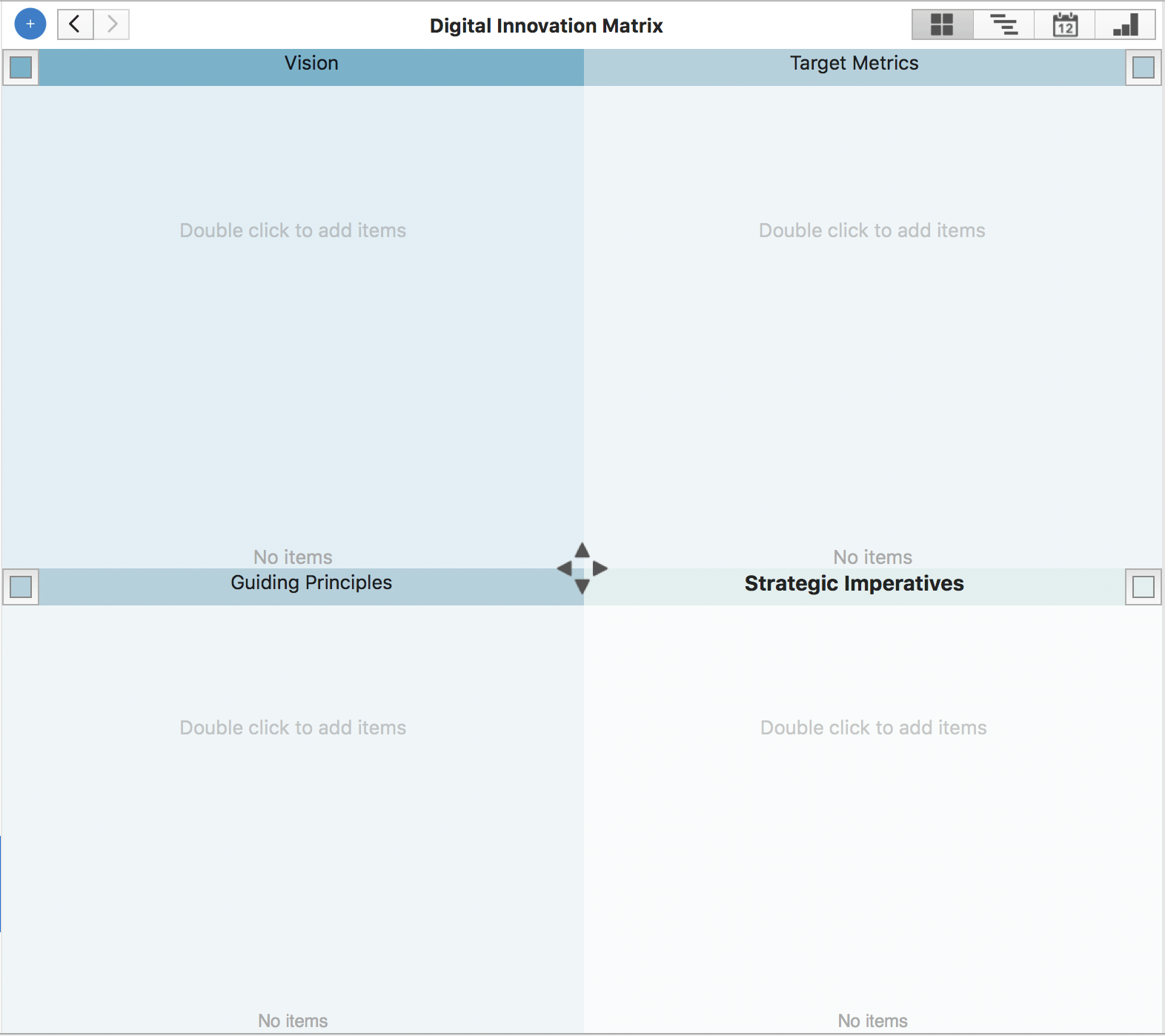 In Quadrant One, list, critique and discuss the vision statement. Eventually, you will create a vision of the future state of the company as improved by digital innovation. Most likely, this statement will evolve from several different visions presented by various leaders or digital partners. The more people engaging in the search for the correct vision, the better it will be in the end.
In Quadrant Two, list all concrete numbers indicating achievement of stated vision.
In Quadrant Three, Clarify what aspects are within scope of the vision.
In Quadrant Four, list and prioritize necessary outcomes of initiative.
View, modify and import the Digital Innovation Matrix, here!