The PEST Analysis Template pictured here provides an imperative method of assuring that your business is safe from many factors that could affect it. This matrix addresses both internal and external factors that should be kept a close eye on.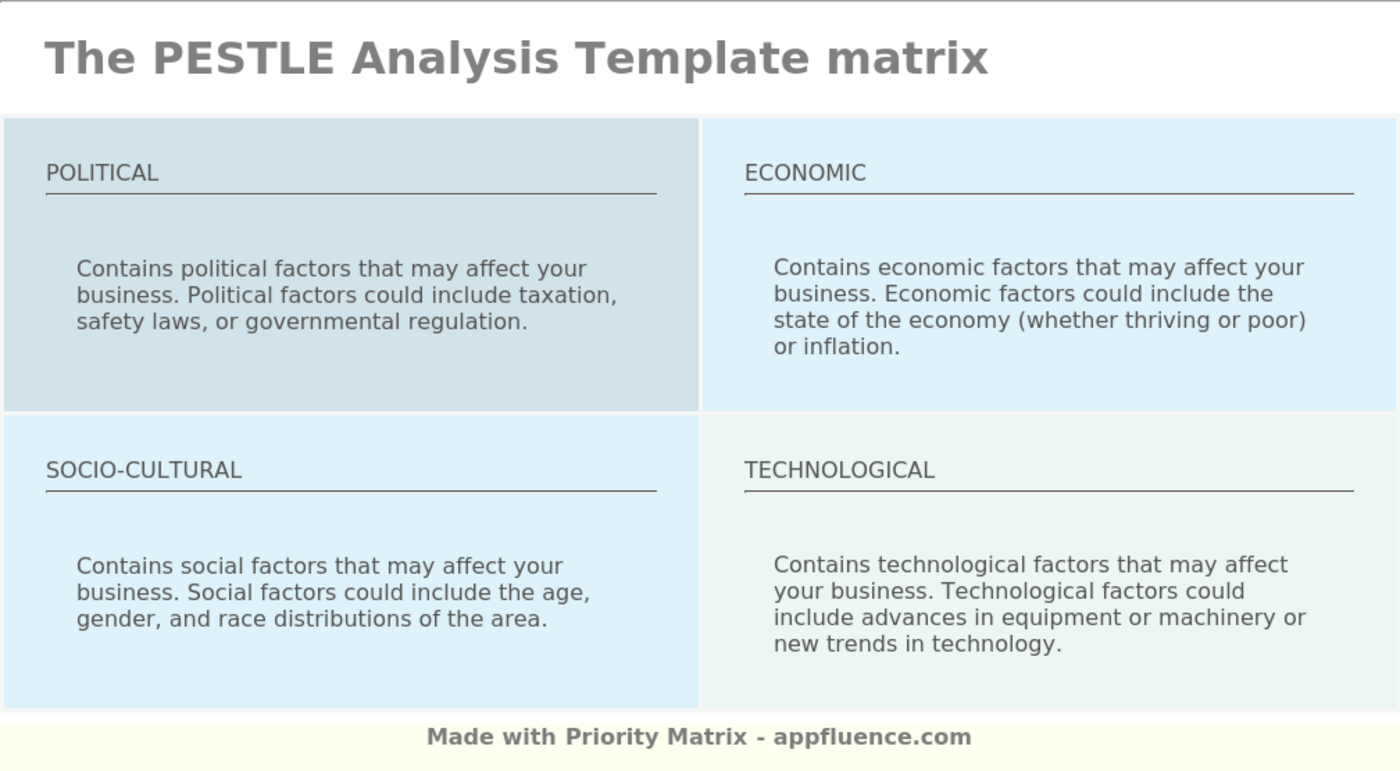 PESTLE ANALYSIS TEMPLATE INFO
Contains political factors that may affect your business. Political factors could include taxation, safety laws, or governmental regulation.
Contains economic factors that may affect your business. Economic factors could include the state of the economy (whether thriving or poor) or inflation.
Contains social factors that may affect your business. Social factors could include the age, gender, and race distributions of the area.
Contains technological factors that may affect your business. Technological factors could include advances in equipment or machinery or new trends in technology.
PESTLE ANALYSIS TEMPLATE TEMPLATE
If you have ever been involved in the process of running a business, you know that keeping up with current changes in both internal and external operations is crucial. Many factors materialize that could affect your business, whether it be in a positive or negative way. Political, economic, socio-cultural, and technological factors are all considered in the PEST Analysis template which is pictured above. If you would like to find a method that includes legal and environmental considerations, this template becomes a PESTLE Analysis template.
PESTLE ANALYSIS TEMPLATE IN PRIORITY MATRIX
You can get PESTLE Analysis Template in your Priority Matrix in just a moment:
Click to import PESTLE Analysis Template and open Priority Matrix in your browser
Start adding your items to the matrix
If you prefer it, download Priority Matrix and take your data with you