The Web Design Process
Whether a web designer works freelance or through an agency, their role requires great creativity, technical proficiency and business skill. They must communicate with their client to understand the goals for the web site and then be able to follow through to create a site that both visually and functionally embodies the initial needs. Because this process has many steps, it is helpful to for a web designer to follow various process templates so that they can progress through the project without wondering whether they have forgotten small details.
Project Preparation
The start of a project involves a lot of preparation and communication with the client. This phase, especially, requires good customer relationship skills. In their communication with the client, the web designer attains an understand of their needs maps out a proposed project plan. Important details like goals, functionality and cost must be defined.
Project Preparation Template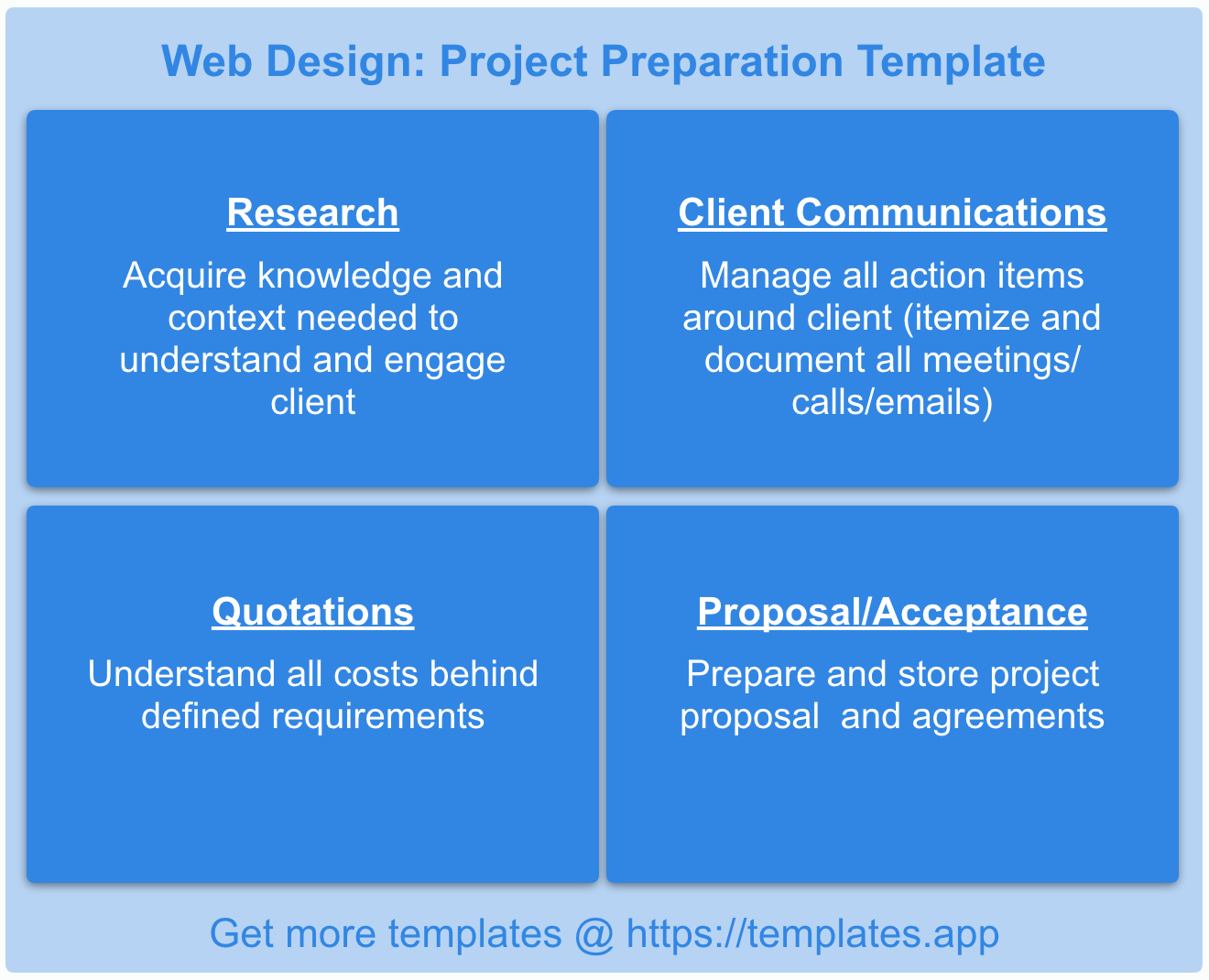 This project preparation template organizes every aspect of the pre-launch phase of a web design project. The four quadrants categorize and support the four main aspects of this phase: customer engagement, research, cost and final agreement. Following the steps in these four categories will set the designer up for a successful project and a successful relationship with the client long after this project is finished.